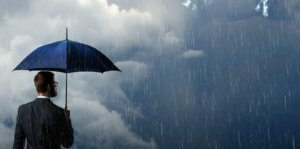 What would chaos look like for your company? Email/internet failure or collapse? Your help desk/employees unreachable because your phone system is down? Or worse, a natural disaster preventing employees from accessing the office and shutting down productivity all together? For small to mid size businesses, these scenarios are more likely than for the big dogs, who can afford multiple redundant pipes for both both voice and data at any given location. Or route incoming help desk calls to another contact center they operate. In order to stay afloat in times of chaos, SMB's must have a plan in place with your specific business in mind. For example, internet failure could knock your business out of the game for hours on end or even days. Large corporations operate on several different internet networks and wouldn't even skip a beat in the event of a network failure, and the same can be said for their phone systems. Stay in line with the competition by deploying a disaster recovery plan that includes the many benefits of VoIP and Skype for Business.
The reality of chaos became very clear this past hurricane season, with several locations experiencing life-altering disasters. Not only were people evacuated from their homes and torn apart from friends and family, businesses were put on hold or worse, shut down indefinitely because of damage. In the event of disaster, when do people return to normalcy? Getting back to work, or having the ability to work, is often times a comfort for people who are trying to recover their lives.
VoIP and Skype for Business
VoIP and Skype for Business can be integrated to create a seamless communication system for employees. Skype for Business is a widely popular tool for Voice Over IP applications, and gives you the ability to use one application for all your communication needs, from IM to email, web meetings to phone calls. It takes most of the silos of your company communications and combines them into one comprehensive solution. Integrating all of the ways you communicate and collaborate can increase productivity, simplify your workflow and increase your profitability in times of chaos or calm. By operating under one system, employees will have access to anything they need to stay productive in the event of failure or natural disaster.
Related Article: What Is VoIP Good For? Absolutely Everything!
Another major beneficial component of these systems in the event of chaos is their ability to be deployed remotely. If employees are evacuated or the internet is down for days, employees can work from home or another remote location just as effectively with VoIP and Skype for Business. Your help desk can operate by using their cell phones as long as they have an internet connection and employees can continue to communicate with clients or each other even when away from the office. By utilizing VoIP and Skype for Business within your disaster recovery plan you're providing a secure way to have redundancy without needing several networks to operate on. Additionally, The Skype for Business mobile application can be downloaded across multiple devices giving employees the flexibility to communicate however they'd like. While large corporations may have the luxury of multiple redundant networks or several offices located across the globe, your SMB can have access to a superior level of redundancy by deploying a disaster recovery plan that includes the many capabilities of VoIP and Skype for Business.
You never know when disaster may strike or system failure will put progress on hold, so it's always better to have a plan in place. Looking for an expert in the industry to partner with? Call Altigen today and subscribe to our blog for more disaster recovery tips.