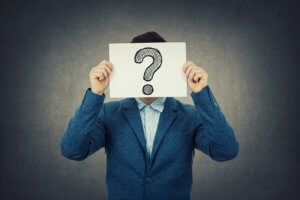 Businesses, small and large, are making the switch from traditional phone lines to VoIP. More and more landline customers are being lost and VoIP's popularity is said to grow 10% every year between now and 2021. How does a business determine that they're ready for VoIP and what considerations need to be made before adopting the new system? First, businesses must understand what the solution is good for and determine if these benefits are something they wish to take advantage of. Here are 4 quick benefits of VoIP for businesses small and large.
Cost. Possibly the most attractive benefit is the low cost associated with a VoIP service. Gartner estimates that SIP Trunking services at large businesses slash enterprise telecom expenses by up to 50 percent. Mid-sized businesses see even a greater savings, averaging between 50 and 75 percent after switching to VoIP, whereas small businesses also benefit with a 40% decrease in costs. Deploying a VoIP service is a communication solution that reduces costs while adding features. Your business will experience an increase in quality and efficiency, while they watch communication costs decrease.
Integration. With VoIP, your departments will operate at max efficiency, because of seamless integration across systems and features. Hosted Skype for Business, a feature available with most Office 365 subscriptions, and a widely popular tool for Voice Over IP applications, gives you the ability to use one application for all your communication needs, from IM to email, web meetings to phone calls. It takes most of the silos of your company communications and combines them into one comprehensive solution. Integrating all of the ways you communicate and collaborate can increase productivity, simplify your workflow and increase your profitability, no matter your company size or industry.
Mobile Workforce. Employees in today's competitive environment are rarely stationary. Employees are asking for more flexibility and higher levels or trust from their employers. Don't miss out on extraordinary talent because your communication solutions fail to include capabilities for remote employees. For a mobile workforce, whether that be full-time or once a month, VoIP is the perfect solution for communications. Remote employees can effortlessly communicate with other employees in the office or with clients because of VoIP. All remote employees need is a good internet connection and laptop with microphone capabilities. Using a Unified Communications platform that operates over VoIP (such as Skype for Business) will make this process for remote employees even simpler to use and more robust in its abilities. Keep employees connected anywhere, anytime.
Adaptability. Another major advantage of VoIP is its ability to adapt to whatever solution you're currently using. VoIP can be implemented as a unified communications solution by utilizing Hosted Skype for Business capabilities, or VoIP can be implemented in pieces and parts that fit best into your business. In some cases, businesses deploy Skype or other tools to utilize VoIP on their own, while the aforementioned VoIP Report found that 77 percent of businesses want hosted systems.
After understanding what is VoIP good for and it's key benefits, businesses must make several considerations when choosing a provider.
Experience- Does the company providing the hosted phone system understand your business?
Security- Protecting your data should be top priority when choosing a provider. Verify that all communications between employees and customers is encrypted to ensure top security.
Design- Ideally your business will receive its own dedicated hosted system in the Cloud, not a shared system with the potential for shared problems. You shouldn't be on the hook for mistakes made by other customers.
Robust Functionality- Does the provider offer robust contact center capabilities? Would you like to chat or text with customers or internally in addition to a phone conversation? Would you like to record all of the calls so that employee/customer interaction can be evaluated later? A complete service should provide those capabilities as well as real time metrics and historical reporting.
Disaster Recovery/Business Continuity- Is your phone system included in your Business Continuity plan? With a VoIP service, that can be an easy "yes". The hosted service should be completely redundant, so that if a problem occurs it can automatically fail over to a backup. The service should also include capabilities such as mobile applications and soft phones to allow employees to securely connect to the VoIP system even when they are unable to be at the office.
Not only will you benefit from the features discussed above, you can expect an increase in both employee and customer satisfaction. By deploying a more efficient and flexible communication system, both parties will have a more positive experience communicating with one another. Choosing to make the switch to VoIP has become a no brainer decision, but choosing a provider must take time and consideration. If you want to partner with an expert in the industry, choose Altigen for all your communication solution needs.