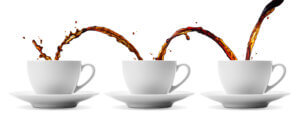 No matter the size of the business, companies everywhere are considering VoIP phone services. There are now nearly 1 billion users of VoIP worldwide. According to the VoIP Report, telecoms are losing an average of 700,000 landline customers per month, while it's projected that the VoIP services market will expand 10 percent every year until 2021. For companies large enough to have a Wide Area Network on premise, the first steps to VoIP adoption is often times SIP Trunking to an ISP. Today, 13 percent of firms are using SIP Trunking, and it is predicted that by 2018, that number will jump dramatically to 42 percent of firms. If you haven't made the jump, how do you determine if your business is ready to take advantage of the benefits of VoIP?
Cost – One of the main advantages of VoIP is the low cost associated with the service. Gartner estimates that SIP Trunking services at large businesses slash enterprise telecom expenses by up to 50 percent. Mid-sized businesses see even a greater savings, averaging between 50 and 75 percent after switching to VoIP, whereas small businesses also benefit with a 40% decrease in costs. Deploying a VoIP service is a communication solution that reduces costs while adding features. Your business will experience an increase in quality and efficiency, while they watch communication costs decrease.
Integration -Aside from monthly telco savings, your business can't afford to operate in silos, and when used correctly, VoIP can integrate your departments to operate at max efficiency. Hosted Skype for Business, a feature available with most Office 365 subscriptions, and a widely popular tool for Voice Over IP applications, gives you the ability to use one application for all your communication needs, from IM to email, web meetings to phone calls. It takes most of the silos of your company communications and combines them into one comprehensive solution. Integrating all of the ways you communicate and collaborate can increase productivity, simplify your workflow and increase your profitability, no matter your company size or industry.
Remote Employees – If your business has remote employees or allows employees to work from home time to time, VoIP is the perfect solution for communications. Remote employees can effortlessly communicate with other employees in the office or with clients because of VoIP. All remote employees need is a good internet connection and laptop with microphone capabilities. Using a Unified Communications platform that operates over VoIP (such as Skype for Business) will make this process for remote employees even simpler to use and more robust in its abilities. Keep employees connected anywhere, anytime.
Adaptability – VoIP is so attractive to businesses because of its ability to adapt to whatever solution you're currently using. VoIP can be implemented as a unified communications solution by utilizing Hosted Skype for Business capabilities, or VoIP can be implemented in pieces and parts that fit best into your business. In some cases, businesses deploy Skype or other tools to utilize VoIP on their own, while the aforementioned VoIP Report found that 77 percent of businesses want hosted systems.
Take the VoIP Readiness Test and contact the AltiGen team when you're ready for the switch.