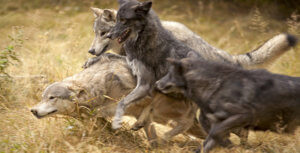 For all the companies that have already, and are continually migrating to Office 365, many have begun to take advantage of the enticing benefits of Skype for Business that are included in most O365 subscriptions. The initial attraction of Instant Messenger and Presence are easy to adopt and roll out. Businesses start seeing the true power of these Unified Communications tools, and start to experiment with more. Then maybe web meetings get used by employees and the benefits of reduced travel and work efficiency are realized. The next progression are the voice features, and the idea of scrapping the expensive and outdated PBX is discussed. But then you begin to think about all those features that PBX offered, and ensuring those stay in your new solution is at question. Features such as Auto Attendant and Hunt Groups…
In our article How Important is Auto Attendant to your Unified Communications Strategy? we discussed the importance of Auto Attendant and how it can be accomplished in a Hosted Skype for Business deployment. Hunt groups are another feature that businesses still need but struggle to implement in an on premise deployment of Skype for Business. Hunt groups is a term that is used to describe a group of extension numbers that are shared by multiple users in your office. They efficiently distribute calls to the users based on who is available, or who has an open line, when an incoming call is received. In a call center environment it is simple to see why these are necessary, and why many businesses feel forced to keep their existing PBX for their call centers even if they are using Hosted Skype for Business in other business units.
Even non call center business units use Hunt Groups in today's business environment. Many business using an auto attendant feature allow callers to select an extension for sales. These sales people could be in the office, on the road, or working remotely, yet still be available on their desk phone or their cell phone… even their home phone if they use that for business purposes!
Working with a Microsoft partner such as AltiGen these businesses can now get the features Skype for Business offers for all their business units, and get rid of that expensive PBX, while still incorporating call capabilities like Hunt Groups. MaxACD Cloud enhances Office 365's Skype for Business as a complete Cloud Contact Center solution that includes Auto Attendant, Workgroup Routing and Multimedia Routing and Queueing, Call Recording and Reporting, and of course Hunt Groups.
Additionally, deploying a UC solution that delivers both advanced features of Skype for Business with advanced calling features can result in serious savings over a DIY scenario. A recent exercise performed by AltiGen Communications revealed that a typical DIY Skype for Business deployment will result in much higher overall TCO vs. a hosted solution with no upfront CAPEX costs. Even after the initial 3 years, the DIY solution will continue to anticipate higher costs to upgrade and refresh their solution, whereas a hosted solution is future proof, with no outdated hardware or software to worry about, and ability to scale up or down as needed.
ATTEND OUR WEBINAR: "Hosted Skype for Business: Cost Effectively Deploy in the Cloud"