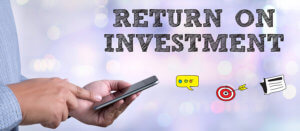 Effective and efficient communication within any organization will provide increased productivity and decreased costs. Communication is the heartbeat of your business: It's everything you do, who you do it with, and how you do it. Statistics have proven that effective communication directly impacts profitability, and investments into improving communication will reward your business with a faster Return on Investment, as well as deliver the following benefits:
Increased productivity
Improved employee satisfaction
Operational efficiencies – work smarter
Fewer escalations
Monetary savings
Skype for Business is a Unified Communications solution that optimizes communications in your organization. But the key to make a UC solution work for you, whether it's Skype for Business or any other solution, is adoption. Bringing onboard a new technology does not mean it will immediately start working for you. Daily habitual use and a change in the way your users work is what will drive up the ROI. Seventy percent of change initiatives fail in organizations, and managers find themselves spending their time in the adoption phase managing resistance, not even getting the chance to manage change.
This 30 minute video, Skype for Business: Maximizing End User Adoption and ROI, shows you how to effectively manage change and how to get your users adopt a technology like Skype for Business. It is common for a company to spend so much time getting the technical deployment correct, but training and end user readiness are an afterthought. The result when this occurs is inevitable failure.
Ideally, technical implementation and end user adoption should have equal amount of time and resources spent. But who has that kind of time? Depending on the size of your organization and expertise on staff, it may be beneficial to outsource the technical deployment and look at a Hosted Skype for Business solution. This will allow you to better manage the change in how your employees communicate, so you can experience the greater ROI promised.
Register for the webinar, Hosted Skype for Business:Cost Effectively Deploy in the Cloud.