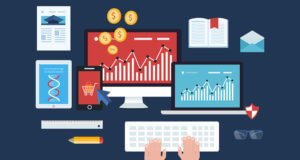 To begin our 4-part series, this article will highlight the benefits your credit union should be taking advantage of, specifically, from Office 365.
It's no secret that members expect the best from their credit unions in today's economy. Members have always wanted their credit union to be reliable and stable so they feel secure about their important assets. But members also want their credit union to be efficient and innovative as well. Using Office 365 will not only benefit your members but Office 365 will also benefit the day-to-day and big picture operations of your credit union.
Office 365 is attractive to credit unions because it uses the preferred Microsoft Office Suite that most employees already have a working knowledge with. Some other features that will benefit your credit union include…
Collaboration – Office 365 comes equipped with instant messaging, desktop sharing and easy file transfer. These features allow employees to get instant answers, comment and edit directly into a shared document and easily receive files of any size and immediately collaborate on several different projects. Office 365 is also great for collaboration among branches, as branch managers can all collaborate on one project from their own location with the guarantee that whichever document their editing is the most updated version. This will also save on time and travel expenses of personnel between branches. Credit union branches will work more cohesively when their collaboration is enhanced by using Office 365.
Efficiency – The ability to work anywhere and anytime with Office 365 can change how efficient your credit union is. Employees can be traveling and still be connected to important files and emails they may need on the road. Increased efficiency among branches will only increase productivity which keeps your credit union moving forward.
Ultimate Security – File security with Office 365 is the exceptional service your members expect. With the ability to save everything to the Microsoft cloud, no matter the disaster, your files can be recovered.
Always Updated – Office 365 automatically keeps your system updated with the latest software and licensing. The value of no longer having to worry about security updates, installing, managing, patching, and upgrading extremely complex software systems will prove to be beyond benefit to your credit unions operations and your IT costs, not to mention keep you compliant.
Your credit union branches will and should be benefiting from the collaboration, efficiency, security and innovation that Office 365 offers. To discover more ways you can implement these benefits into your credit union, read another blog by the AltiGen team. In the next part of our series we will cover everything you need to know about Skype for Business and why your credit union should be using this communication tool.