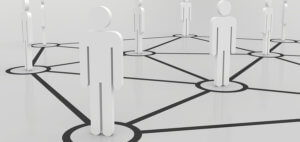 In this continuing series offered to educate our readers on Office 365, we look at the choice in bringing Unified Communications to your organization using Skype for Business or relying on the features of your IP PBX, and discuss why the answer lies in integration. Many organizations continue to face the IP PBX vs. Microsoft decision dilemma as they strategize on communications and collaboration. At issue is whether to extend the relationship and investment in their existing IP PBX solution, or embrace the benefits Microsoft's Office 365 brings on the software side, or mix and match UC capabilities both bring.
In our article "8 Reasons to Consider Office 365 for Unified Communications," we discussed the benefit of collaboration that Office 365 brings to businesses. Skype for Business's powerful Instant Messaging platform for fast and efficient communication between your employees makes it easy to conduct group chats in real time via Skype IM, and even keep the conversation going long-term with various people who work together. And the conversation doesn't stop when an employee has to leave their desk, as the session can continue from their mobile phone or tablet, so they're really available whenever (and wherever) they want to be. Sharing files and documents on Skype for Business is easier than ever with a simple drag and drop ability, in real time and more reliable in timely delivery than email transfers.
Microsoft owns 60% to 65% of the instant messaging and presence market plus a dominant share of the office productivity suite business. It's conferencing capabilities is yet another feature where Microsoft's Skype for Business excels.Coupled with a massive effort to market the extended capabilities of their product, Microsoft wants businesses to use their product set for all of their Unified Communications needs. But for many organizations, the capabilities of their IP PBX have become central to their business communications. Advanced call routing, auto attendant, IVR and other essential voice features are crucial for many businesses, and abandoning the PBX is just out of the question and not realistic. But the powerful UC features that Microsoft brings to the table are not only tempting, they are becoming necessary for businesses to achieve operational efficiencies.
AltiGen asks: Why Decide when you can Integrate?
For businesses that have adopted the AltiGen IP PBX solution, whether on premise or in the cloud, customers can leverage their existing investment in the AltiGen MaxCs phone system, while adding Microsoft Unified Communications for employees that need it. With their MaxCS and Skype for Business Integration, they can experience the powerful Skype for Business UC features in a unique hybrid and seamless deployment, bringing:
Unified Docked Client
Presence synchronization
Extension dialing
Leverage MaxCS PSTN plan for SFB calls to PSTN #s
Plus all the advanced UC features of Skype for Business
For more information about MaxCS and Skype for Business integration for a complete Unified Communications solution, click HERE.