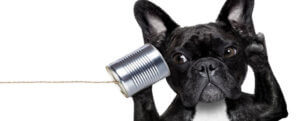 AltiGen's Mike Plumer, Vice President of Sales, was once again featured in CUInsight for his article How would your members rate your phone system? Below is the article geared towards CU executives wishing to perfect their credit union communications platform using a hosted solution:
If you asked members to grade your phone system on a scale of one to ten, what would they say? If you believe they would give it a ten, terrific job! Unfortunately, in many cases it may be closer to a six, or even worse. How much does an inadequate phone system cost? Probably much more than you want to know.
Your credit union's phone system is one of the most important tools in maintaining positive communications with your members. If you're limping along with outdated technology, you're missing out on great ways to ensure top rated member service.
What contributes to a member's negative impression?
Too many rings before answering or long queue times

A member not being able to reach the right person quickly

Agents not prepared or able to answer the member's questions

A lack of insight and reporting for management to understand what is happening

Unavailability due to storms, power outages, etc.…
While it may be obvious that there's room for improvement, Credit Unions can face serious obstacles that hold them back from implementing current technology. Here are just a few:
Replacing a phone system can be extremely expensive

Implementing a contact center can be complicated and difficult to maintain

It can be risky. Technology is changing rapidly and a bad selection may mean living with that choice for years
Now that we've named a number of the problems, what about solutions? Fortunately, current technology and services provide affordable options that enable CU's to improve the member experience. Capabilities previously available only to CU's with big budgets are now possible for everyone. The key is in making a well informed choice. Start by looking at Unified Communications Solutions that make sense for the unique CU landscape (Attend the webinar: Unified Communications for Credit Unions).
If it's time to overhaul the phone system, it is time to consider a hosted service. A well implemented hosted service can provide dividends for years to come. By choosing a "Cloud" based or "Hosted" service, you can significantly reduce the upfront investment and ongoing cost of maintenance for your phone system. It's also an opportunity to affordably add key functionality to better serve your members. However, Cloud based phone systems are not one size fits all. By selecting a Cloud based solution that understands your needs, your Credit Union can be on its way to top rated member service.
Read our article 7 key considerations when selecting a hosted service for your Credit Union.