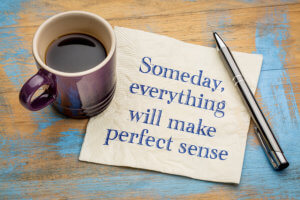 Microsoft's Office 365 has been touted (and subsequently adopted) worldwide as a robust, easy-to-use and all encompassing solution for many of your business technology needs: Email, documents, presentations, and spreadsheets. But it can do so much more! While many businesses use Office 365, too many are not harnessing the full potential of the tool. They may use it for email communication, but not other areas, and they continue to operate in silos. The beauty of transitioning to Office 365 for Unified Communications is that there is a very good chance your employees are already familiar with the Office Suite, and the other components of the solution will be easy to adopt with little-to-no learning curve. Once you commit to the full potential of the solution, you will have a complete Unified Communications tool for everything: All of the the above plus web meetings, instant messaging, PSTN calling, advanced call center features, and eventually, brewing the perfect cup of coffee for you! (OK… maybe not EVERYTHING)!
By utilizing all the capabilities of Office 365 for Unified Communications, you're implementing a more efficient solution that promotes collaboration between employees. Office 365 comes equipped with instant messaging, desktop sharing and easy file transfer. These features allow employees to get instant answers, comment and edit directly into a shared document and easily receive files of any size to immediately collaborate on several different projects. Office 365 takes collaboration to the next level with it's Skype for Business features. Having these functions operate in conjunction with each other allows your employees to reach the right person at the right time and get immediate responses through Skype's IM, instant web meetings, conference calls, and direct calling features. Presence technology allows employees to see who is available to assist them when they have a question. This ability to collaborate in real time will shorten project duration. Eliminating silos within your communication system creates a unified system that both employees and customers will respond to better.
Along with Skype and instant messaging, Office 365 comes equipped with other advanced features that most businesses are failing to take advantage of. Web meetings, Cloud PBX, PSTN calling, SIP Trunking and hosted services are all features that when paired with Skype for Business can take efficiency and innovation to new heights, while lowering your total monthly telco spend. When UC is implemented on new platforms, there is a learning curve for managing these collaboration tools that can delay your business's climb to success in witnessing quick ROI. When you partner with the right tech vendor, however, using a product your employees already partially use, you decrease the time it takes to adopt the new technology within your company, and have the ability to leave the managing and maintenance of all the systems to an expert in the industry. Additionally, when you partner with a vendor, they have the knowledge on how to include the advanced features within Office 365 to fit under the same umbrella with your email, calling and Skype features.
Altigen extends the capabilities of Office 365 for Unified Communications to include advanced calling features such as auto attendant, hunt groups, advanced call routing and more, so even the more complicated demands of a help desk or call center can operate within your eco-system and not in a separate silo. Integrating all of your communication applications with a fully managed hosted solution allows you to work better, not harder… so sit back and enjoy that cup of coffee!