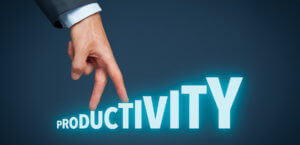 When Microsoft purchased Skype and replaced Lync with Skype for Business, industry experts knew big things were in store for Microsoft's Unified Communications initiatives. And they weren't wrong. Skype for Business is Lync on steroids. It provides voice, video conferencing, instant messaging, and presence all in one client. But it's integration with the increasingly (overwhelmingly?) popular Office 365 is what is truly increasing productivity for businesses that have adopted the technologies.
When deployed, company contact lists are automatically integrated into the Skype for Business client, which makes setup convenient and easy for all users in an organization to adopt. Employees can set their presence with a simple drop down and simple color coding system. Green means go, Red means stop. See the green button on for the person you are wanting to reach out to on IM, and consider it a green light for you to contact them – they are available. The red, and you know they are busy. Yellow is a cautionary color and will let you know if they are simply away from their desk, will be right back, or off of work for the day.
ATTEND OUR WEBINAR: "Hosted Skype for Business: Cost Effectively Deploy in the Cloud"
Those same color codes will tell you that user's status when putting their name into the address field of an email in Outlook, making that integration with the Skype client and your email communications so beneficial for intra-company communication. How does this impact productivity? If you have an urgent issue but see the email you are sending is to someone who is busy, then you may want to consider another route to get resolution.
Office 365 makes collaborating easy. Files are stored online so you can work on documents with other employees, share reports with business partners, or connect with customers. Your files are always up to date, so everyone has access to the latest version. And with Skype for Business working in tandem with 365, you can initiate conversations with coworkers directly from the Word or Powerpoint document you are working in.
Being productive using instant messaging and online collaboration doesn't mean there is no longer a need for actual verbal conversations. This is where Microsoft touts Skype for Business as a complete meeting solution, allowing users to easily initiate conference calls via phone or Skype for up to 250 people. Yes, you read that right… 250 (depending on your subscription level of course). And with innovations like AltiGen's MaxUC, integrating the AltiGen phone system with Skype for Business to allow for PSTN calls, communications truly unify, all on a unified desktop client.
Microsoft has proclaimed their commitment is in making communication and collaboration as intelligent and efficient as possible, and with it being in the cloud, there is no fear a business will make an investment into a system, only to see if become obsolete with the next upgrade.
Learn more about AltiGen MaxUC by downloading our data sheet here.