Altigen is now offering its Direct Routing solution for Microsoft Phone System.
Direct Routing enables service providers using Microsoft certified Session Border Controllers (SBC) to connect directly to Microsoft Phone System. This further allows customers to choose a service provider with a certified solution as an alternative to Microsoft Calling Plans.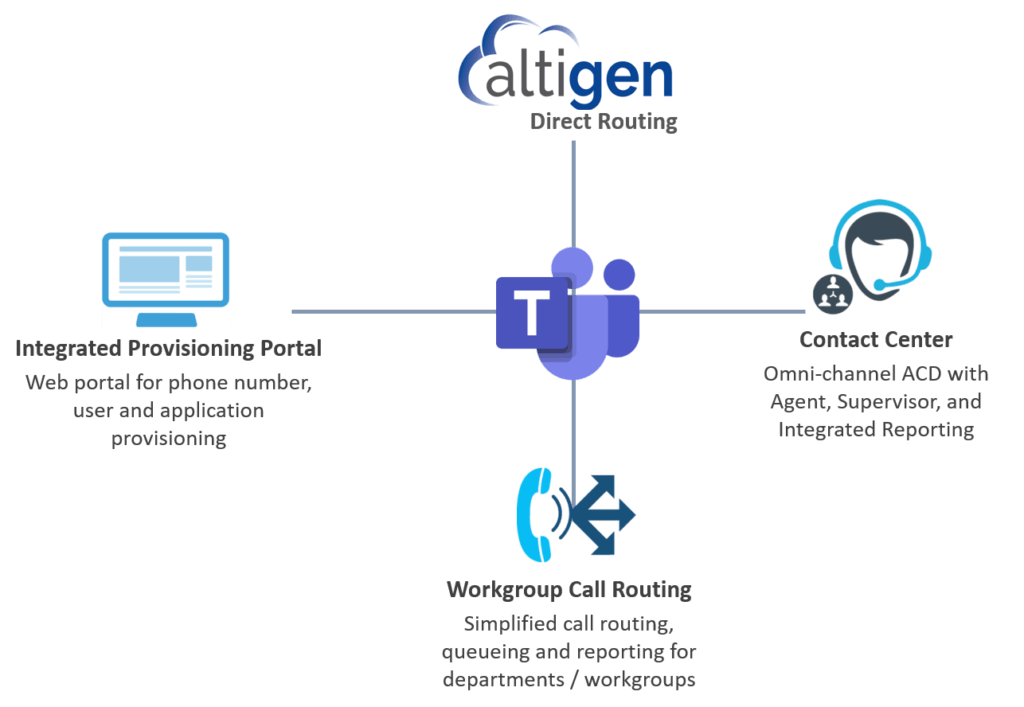 Altigen's Direct Routing solution is generally more cost effective compared to Microsoft Calling Plans.  We also utilize Ribbon's certified SBCs, deployed in Azure, to deliver a complete, scalable solution.  In addition, based on our long history of developing communications solutions on the Microsoft platform, we offer a number of enhanced capabilities to our customers and reseller partners, as follows:
Web Portal:  Eliminates the complexities of setting up Direct Routing for Microsoft Phone System, providing a web administration user interface for telephone number porting, choosing new phone numbers, provisioning new users and managing existing users.  Most importantly, no more PowerShell scripting required!
Integrated Applications:  Many organizations have not yet been able to migrate to Microsoft Phone System due to the lack of advanced call routing and queuing capabilities.  Altigen's advanced workgroup call routing and queuing and omni-channel contact center solutions can be deployed in conjunction with our Direct Routing solution, enabling our customers to eliminate their on premises PBX systems with a complete cloud solution integrated with Microsoft Teams.
A Complete Managed Service.  Our end to end managed services program is designed to assist our customers and help our partners support their customers who are migrating to Microsoft Phone System.  We consult with you to understand all of your call routing requirements, recommend the optimal SIP trunk packages and advanced applications, deploy the entire solution and provide ongoing support.
If you're considering Microsoft Phone System for Teams, we're your "one stop" partner to insure a smooth and timely migration.