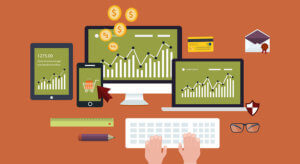 In the third article of our 4-part series, this article will highlight the reasons your credit union should be using a hosted Skype for Business solution over a DIY deployment.
With an industry that's ever changing, credit unions are expected to take on more challenges and offer members the most innovative solutions. Between guiding the member's journey, staying on top of trends, and anaylitcal work, a credit unions responsibility to its members is extensive. Credit unions should continue to focus on members and less on the processes that help the credit union run. Utilizing Hosted Skype for Business in a credit union frees up time for what matters most and leaves the tricky technology for someone else to worry about.
Why Hosted vs. DIY?
If a credit union deploys a typical DIY Skype for Business solution they are immediately met with higher upfront costs for equipment, responsibility of maintenance and upgrades, and IT time costs. DIY solutions result in higher deployment costs and because of the complexity of the job, project completion may take up to 9 months.
Hosted Skype for Business helps your credit union focus on what matters and has the additional benefits of:
Lower upfront capital expenditure with lower equipment and setup costs.
​Lower monthly costs for calls and features over traditional phone systems.
No maintenance costs.
Simple steps to add lines or users; easy and quick with either a call to a provider or a portal online.
New features upgrades are done by the provider and do not require additional expense. A provider has established resources so new feature sets are a possibility, and implementation is done seamlessly to the end user.
As part of an overall Unified Communications strategy, you have the ability to merge voice, email, IM, presence and more with a hosted Skype for Business implementation.
Use Skype for Business for PSTN calls.
Disaster Recovery: A loss of internet or other catastrophic event at a business premise will have almost no effect on the business operations as calls will still either go to voicemail or to a cell phone. IM and presence will be impacted but calls can still be routed since the PBX equipment is sitting in a collocation facility with redundancy, back up power sources and other special safeguards.
A recent exercise performed by AltiGen Communications revealed that, in a typical DIY Skype for Business, fully redundant deployment at a 250 employee company, the upfront costs were $186,958 for installation, hardware and software, plus $11,449 monthly recurring operating expense. A similar hosted solution ran the same company $67,500/year, with no upfront CAPEX costs. This represented a savings of $396,634 over 3 years! After the initial 3 years, the DIY solution will anticipate higher costs to upgrade and refresh their solution, whereas a hosted solution is future proof, with no outdated hardware or software to worry about, and ability to scale up or down as needed.
As a conclusion to our 4-part series, look out for our next blog which will discuss unified communications for your credit union.