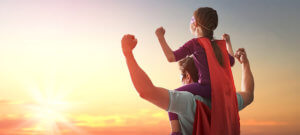 Unified Communications is quickly becoming both a necessity and a burden for IT departments. As employees want to utilize the technologies that they use in the consumer world within a business networking environment, and executives are buying into the benefits of a UC strategy to improve business processes and bottom lines, IT departments are tasked with making UC happen. The problem is that Unified Communications entails, by its very nature, multiple communication platforms. Voice, text, email, instant messaging, conferencing, collaboration, desk phones, mobile phones, desktops tablets… it is easy to see where it's both overlapping and overwhelming for IT departments of any size! Not only in ensuring all of these services work well together, but in ensuring they stay up to date. And since your primary business is not Unified Communications, building your own UC platform is not a reasonable business decision. This is where Unified Communications as a Service, or UCaaS, can be immensely beneficial.
Unified Communications as a Service (UCaaS) is a delivery model in which a variety of communication and collaboration applications and services are outsourced to a third-party provider and delivered over an IP network, usually the public Internet. Jon Arnold, an independent telecom analyst and strategy consultant, wrote an article for TechTarget that did a wonderful job highlighting 3 key business benefits of UCaaS, summarized below:
1. The SaaS model is proven: Most businesses are already using cloud-based software applications more than they think, with common examples being Salesforce for customer relationship management (CRM) or hosted email. The scale, reliability and performance of the SaaS model have reached the point where communications platforms such as UC can effectively be hosted, even for real-time modes such as voice.
2. Improved agility: Full-scale UC is far more complex than VoIP, and the do-more-with-less mantra that most IT departments face is only going to continue. Not only does IT have to juggle shifting priorities, but securing new budgets is getting harder, especially for capital expenditure initiatives. Despite all this, agility has become a corporate mantra, as businesses must be more responsive, not just for customer satisfaction, but also for adapting to changing requirements. For employees to make the business more agile, business processes must flow smoothly and communication needs to be seamless.
3. Employee productivity: The third key benefit that cloud-based unified communications provides is speed and ease of deployment. Not only does UCaaS make life easier for IT, but the business becomes more agile as employees now have the tools to work more productively.
The bottom line is, UCaaS works well for IT departments and for businesses. Businesses can realize the benefits of Unified Communications without having to invest in a costly infrastructure that can be very expensive to maintain. In a contact center environment especially, UCaaS can prove to provide increased efficiency in communication and problem resolution, without tasking IT departments with fixing problems outside of their comfort zone, or budget.
Learn more about AltiGen MaxUC by downloading our data sheet here.