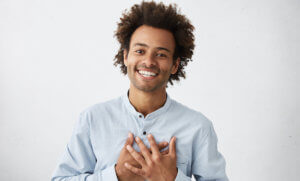 What do members want from their credit union? Members want speed, security, innovation and most importantly, they want to feel valued. Credit unions are responsible for members' most important assets, so it's no surprise members don't want to feel like just another number or face in the crowd. Members want to know their valued by their credit union, and when your credit union places a greater level of importance on internal unified communications, you are able to provide an experience that doesn't seem disjointed, and you can achieve a higher level of efficiency, improving that all important Efficiency Ratio.
Anticipate Their Needs – Realizing what services will make your member's financial life better before they do is the key to providing exceptional member services. Anticipate what members want from their credit union on a technological front and provide them with an efficient, effective and innovative solution. Deploying a unified communications strategy internally will ensure their calls are routed appropriately, their answers are addressed immediately, and the MSR they deal with has access to the information to make the member feel valued by recommending the services best fit for them.
Respect Their Time – Show members that you respect their time by streamlining the member experience. Auto Attendant, a feature included with Skype for Business, offers members a positive and timely member experience, because every call is answered professionally and in a timely manner, and with Advanced Call Routing can route the caller to where they need to be. Not only will this streamline the member experience, auto attendant also allows you to do so without the expense of a full-time receptionist.
Knowledge – An easy way to lose credibility with a member is to demonstrate a lack of knowledge about an issue, with no set plan to resolve. When your MSR or help desk reps have access to tools such as Instant Messenger, they are able to reach out to co-workers, not only alerting them to known issues, but to ask questions to better resolve member issues. Easy access to web meetings allow managers to train employees, even in remote branches. Arm your MSR's with the knowledge they need to avoid potential conflicts.
Value – A CU exists not for the profit of just a few wealthy stakeholders, but for the benefit of all its members. Therefore, implementing operational changes that provide value to the bottom line business of the institution will always make a member smile. Lowering monthly telecom spends while increasing the abilities of employees to get more done is the main benefit of a UC strategy.
By acknowledging that you're credit union wouldn't exist without your members shows members that you value their role in the credit union. Acknowledging that your CU is not in the communications business, and looking to a third party expert to advise, guide, and implement a solution that can provide the operational efficiencies that will make members feel valued, is a great first step. AltiGen has helped thousands of credit unions and financial institutions with their communication needs. Attend one of our CU webinars to learn more.